Helping the Community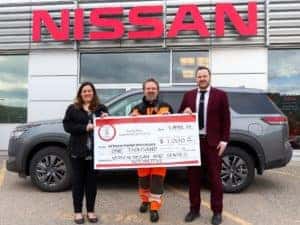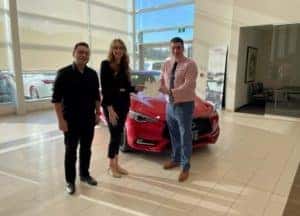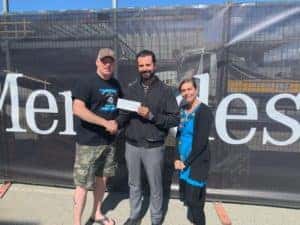 All past community donations, sponsorships and support since the start of the 'OurCommunity Committee' in March 2022:
Upcoming community involvement:
Current volunteer opportunities for you to help the community:

If the volunteer opportunity that you're interested in falls during your (Sentes employees) work day, we'd like to offer you the opportunity to take 2-3 hours of paid time away from the dealership to volunteer.  Please get approval from your department manager to ensure proper coverage, and then respond email [email protected] so we can coordinate the details for you.

Volunteering with Ozanam House

The Ozanam House organizes various events throughout the year and are always looking for volunteers. If you feel you'd like to volunteer we can add your name and phone number to the list for them to reach out to when in need.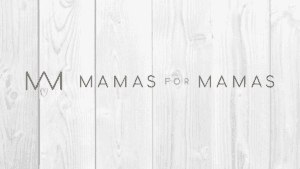 Volunteering with Mamas for Mamas

Karma Market- helping with all things sorting items and putting clothing and other items out, unloading donations and organizing things. Some heavy lifting but not necessary.  10-4 Monday to Friday. Fridays are high needs organizing days. 
Warehouse- organizing, sorting, coordinating pickups and deliveries with warehouse manager. The warehouse hours are flexible usually 10-4 Monday to Friday with some evenings and weekends for special events. 
The Mamas for Mamas Farm. Planting, weeding, cleaning up the farm, harvesting, putting food boxes together, delivering food boxes, helping with the chicken coop, collecting eggs, cleaning the chicken area. We often have a need for people to help build things like small sheds. 
Delivery drivers- outreach coordinating and helping moms get items they need if they don't drive or can't get to the office. 
Special events. We have 25+ third-party events coming up over the next couple months and we always need people to know about Mamas who can represent at the booth.  They would be sharing information about Mamas through rack cards and perhaps helping coordinate whatever else was going on in our particular booth at that particular event. 

Volunteering with Kelowna's Gospel Mission

Outreach: 

6:30am to 9am – Friday mornings

Thrift Store – Rutland: 

4 hour shifts – Sorting –  any day Monday thru Saturday
Cashier (regular commitment required – 1 shift per week between either 9am to 1pm or 1pm to 5pm)

Thrift Store –West Kelowna: 

4 hour shifts – Sorting – any day Monday thru Saturday
Cashier (regular commitment required – 1 shift per week between either 9am to 1pm or 1pm to 5pm)

Kitchen 

3:15pm to 6pm Saturdays – supervised prep work and serving supper to our residents

Cleaning & Laundry (bedding):
Meal Service – Doyle Shelter:

Lunches – Mondays, Thursdays and Saturdays from 11:45am to 12:45pm
Suppers – Mondays, Wednesdays, Thursdays or Saturdays from 4:45pm to 5:45pm to 6pm

**We're actively working to find volunteer opportunities in Vernon**