Apprenticeship Program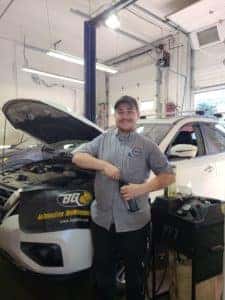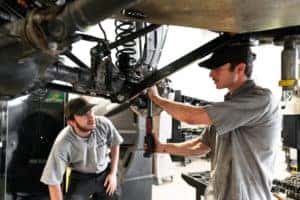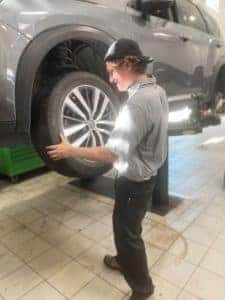 Sentes Automotive's Technician Apprenticeship Program
As a part of Sentes Automotive's Technician Apprenticeship Program, you will learn how to examine, test and repair parts and systems on a variety of cars and trucks we have coming through our facilities. Students will learn how to diagnose and fix various system failures that may arise. Students will participate in a 'work placement' that will introduce students to real world workplace environment as well as provide perspective to industry standards and expectations.
What you need to know about our Apprenticeship Program:
Covers your Automotive Service Technician college tuition and we sponsor students for their entire school journey
Has a fully structured application process from 1st to 4th year
Has a structured wage increase from AST level 1 to AST level 4
Has been designed based on the Industry Training Authority (ITA) guidelines
Is customized/personalized for each student
Provides security of having successful job after graduation
You will have a very detailed manual about the Apprenticeship Program beginning on day 1
You will have the security of completing and achieving the number of hours between semesters- credits will be provided for every hour worked
Medical and Dental coverage
You will be entitled to have paid time off – vacation time
Support through the application process to receive up to $2,500 for purchase of new tools
Current apprentices' testimonials:
Sean Pattison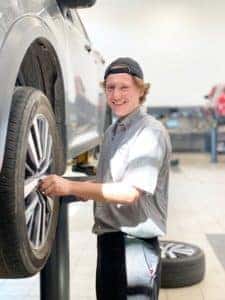 "After living in Nelson BC last year working for a close friend's automotive shop, I had the great chance to leave the Okanagan and escape from all the noise, between the pandemic and the busy nature of the ever growing city. As winter crept closer and closer I was considering staying in Nelson for the unknown future as the town and the people grew on me.
With few automotive shops in Nelson and our shop unfortunately closing I had started to look for a career worthy job back in Kelowna. After multiple searches on Indeed and other job websites I came across the posting for Kelowna Infiniti Nissan. Within a few days I was emailing back and forth between the hiring staff and within a week had a video interview arranged. A week passed and I got an offer for my position.
This had all happened in November of 2021, and as discussed in my interview I would be starting March 1st, giving me the opportunity to enjoy the ski season before taking the biggest step in my career.
Fast forward four months and I have never once regretted applying for the position. Each day the opportunity to learn more and develop my understanding of the line up of vehicles and all their quirkes is always available. Senior technicians are encouraging and are more than welcoming. Having a team that shows you step by step on problem solving in the shop without holding your hand through-out the entire process really showed me how the learning dynamic is within the Sentes group. Everyone that plays a roll in my automotive journey has such a large impact, from the HR staff making sure every aspect outside of the shop is taken care of for me from physio appointments to staying updated on all the latest events that are going on within the company, the team truly looks out for me and I can't thank them enough, I've never had a support team behind me at any time.
Having the pleasure to work beside Scott with all his years working for Kelowna Infiniti Nissan has been such a big help in getting me ready to go back to school next spring for my second year program, along with teammates like Yanni, Dan and my fellow apprentices Mike and Manny, I truly feel like such a big part of this family for being here for such a short amount of time.
The knowledge that gets passed down and the attitude towards getting the job done efficiently and done right makes the days go by faster and make them more enjoyable. If there were positions available I would highly recommend anyone apply and shadow the shop for a week,
It is a lot to take in with all the moving bodies in the shop but it doesn't take long to understand the sense of community and family within the walls of the shop and I think that's what makes it most enjoyable to go to work every morning."
Chris Marks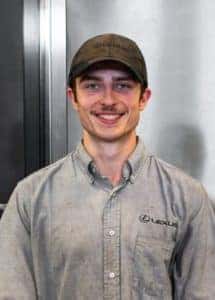 "My experience working for Lexus has been great! The team is an awesome group of people to work with. Working in a beautiful tile floor shop with built in tool boxes is sweet! I learn a lot of new stuff every day and get a ton of experience on all different makes and models of vehicles! Brand new luxury cars and trucks, older vehicles you name it! I've been working here for 3 years! Its cool to see the models and technology change over the years! I heard about the apprenticeship program when I was in high school looking at career paths. I found out Lexus was hiring after seeing an online ad for a technician role. After graduation I will still be working here and would recommend this program to all individuals! Getting paid to learn and how to work on and drive luxury vehicles is a great career if you ask me! There are many great opportunities here at Lexus of Kelowna/ Sentes Automotive!"
Haven Dufty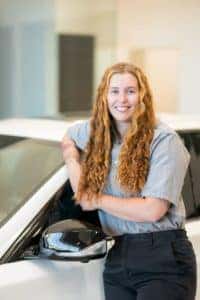 "I am a third-year apprentice with Kelowna Infiniti Nissan. I have been with this dealership for just over three years now. I started off my journey to my red seal with the AST Foundations class at Okanagan College in Kelowna and found out about Kelowna Infiniti Nissan's job opportunities when I was placed in this shop for my work term as a part of the Foundation program. After starting here full time the company sponsored me as an apprentice and has helped me through the journey to becoming a Red Seal Journeyman/woman. I'm excited to go back to school for my final year this winter and to come back to Nissan fully certified and continue my journey with this team. As a female starting out in the automotive industry it was very nerve-wracking as the industry is male dominant. Before starting I was nervous about how I could be treated differently or how others would view my role in the shop based on my gender, but when I started at Kelowna Infiniti Nissan I was welcomed with open arms. Everyone on this team has been extremely supporting and helping teaching me about the trade and I will forever be grateful to this team and the entire Sentes group for giving me the opportunity to fulfill my childhood dream to work on vehicles."
Dade Desnoyers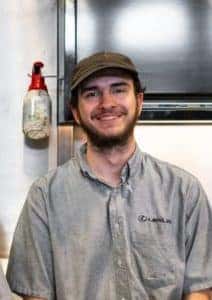 "I have been working for Sentes Automotive since September 20th 2021. I heard about the apprenticeship program through the college before I was sent here for my 2 week work term. So far my experience has been wonderful and the team here are all so friendly and make the days just fly by. What makes Sentes unique is how everyone in the building treats each other like one big family. I will 10/10 be coming back after my next years in college and would recommend many people to come work here and join the family."